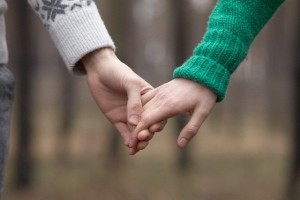 Under the current laws in Japan, same-sex marriage is not recognized and thus statuses of residence as 'spouse' or 'dependent' for same-sex couples are not yet available.  If you want to invite your partner whom you have married legally and lived together outside Japan, alternative way is to apply for Designated Activities (to live together with same-sex partner).
For the time being this is applied only to a marriage between foreign nationals. 
Designated Activities is not a status of residence for a particular activity but is a status granted by the Ministry of Justice under consideration of special circumstances.  It is not subject to Certificate of Eligibility (COE) and thus applicant should visit Japan as a tourist and apply for the change status to Designated Activity.
It is not usual way of processing visas and due to its uniqueness, immigration takes more time to examine the application (3~more months).  It is one of the most difficult visas to obtain in Japan and for the reason it is suggested that same sex couples take into consideration of applying for other visas as work visa or student visa.
Ask us for more information and required documentations for this procedure.
● Feature to Shibuya Ward (Tokyo, Japan) residents :
Shibuya Ward in Tokyo, where our office locates, has passed municipal ordinance on March 31, 2015 at ward assembly by which the ward office would issue certificate recognizing same-sex couples as the equivalent of legally married couples. 
The certificate is intended to protect rights of partners for the cases as rejection of apartment rentals or denial of visiting hospitalized partner.  As the proposal has been adopted, Shibuya Ward had become the first and only municipal office who issues certificate to recognize same-gender couple.
See the ordinance (written in Japanese) >> Shibuya ward office
Following Shibuya ward, Setagaya ward (Tokyo), Iga-shi (Mie-ken), Takarazuka-shi (Hyogo-ken) and Naha-shi (Okinawa-ken) have adopted the system (as of July 2016).
As soon as the detail of the ordinance and its implementation be announced, we will start to offer relevant service to support you on this procedure.
>> ask us for more details or assistance
For the inquiry or to book a consultation, please
・ use contact form
・ email us at contact@fellows-legal.jp


・ call us at

03-3461-2761

(from overseas +81-3-3461-2761)
Business hours : Monday to Friday 10:00am ~ 7:00pm
Meetings out of business hours or weekends are available by appointment