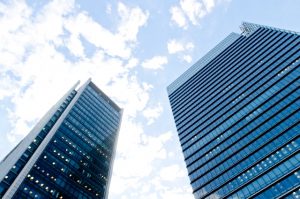 If you are a foreign national and willing to start a business of your own in Japan, it is extremely important to process both incorporation and visa procedures as a set of activities.

It is technically possible for anyone to establish a company regardless of nationality by following relevant rules and regulations with minimum capital of 1 yen.

However when it comes to obtaining a business manager visa, your business must meet guidelines and requirements set by the Immigration Bureau, which are closely related to various aspects of your company, such as amount of capital, office space, scale of business, etc.
Therefore, please confirm what principal requirements are before establishing a company.

Fellows Legal Services will assist you to achieve your goal in the fastest and easiest way.
We will guide you through whole process of business start-ups and visa procedures in Japan.
Our service package will include following services:
● Consultation and email communication (no limit)
● Set up timetable, to-do list according to the intended business
● Provide tips and support to collect/prepare required documentation
● Translation of essential materials (English to Japanese, and vise versa)
● Assist to determine key elements or matters upon incorporation
● Company establishment (registration duties are handled by judicial scrivener) (*)
● Obtain necessary business licenses and permits (*)
● Finalize business plan with projected financial figures
● Notifications to tax office (*)
● Statement letter for the immigration office
● Filing visa application at the immigration office
(*) Subject to relative fees and remuneration. When necessary, we will refer you to an expert of the area.
Note : Applicable services may vary depending on the circumstances and/or the type of the business. Please ask for more details at the initial consultation.
>> ask us for more details or assistance

For the inquiry or to book a consultation, please
・ use contact form
・ email us at contact@fellows-legal.jp


・ call us at

03-3461-2761

(from overseas +81-3-3461-2761)
Business hours : Monday to Friday 10:00am ~ 7:00pm
Meetings out of business hours or weekends are available by appointment