About Fellows Legal Services and Yasuko Asai, Representative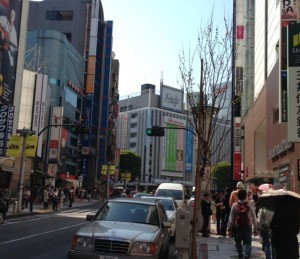 Fellows Legal Services, comprehensive immigration consulting, was launched by Yasuko Asai, representative immigration specialist in Shibuya, Tokyo.
It is committed to perform high quality
immigration support in Japanese and English.
For the purpose of being more attentive to clients, it is small-scaled and offers friendly and client-oriented legal services.
This way of business had been a long-held wish of Yasuko which origin goes back to her school days.
After graduating from high school in Japan, she went to study at a college in the USA where many people extended her their generous support in numerous ways so that she could finish college education as scheduled.
Experience in a different culture and subsequent study at Sophia University, Tokyo, brought her into a career in the American and Canadian banking field.  Although she enjoyed working in the exciting and fast-paced financial environment for years, it had always been her wish to seek profession which allows her more time to communicate closely with clients and support them just as she experienced in the USA.  This is why she selected being an immigration lawyer and started assisting foreigners in her native Japan.
Mutual trust, based on close communication, is what Yasuko believes to be the most important and essential element to successfully resolve immigration issue.
With this in mind, Fellows Legal Services does not offer services without thorough understanding of the client's needs, personality and background by way of face-to-face communication.
Once legitimate process is made, Yasuko's ultimate goal is for her every client to enjoy his or her stay in Japan.
 " Fellows Legal Services aims to serve you as one of your reliable fellows in Japan "


Profile : Yasuko Asai, Certified Immigration Lawyer

Academic & Working History :
Yakima Valley College, Washington State, USA (AA degree in Political Science )
Portland State University, Oregon State, USA (Summer session)
Sophia University, Tokyo, Japan (BA degree in Comparative Culture)
American and Canadian bank, Tokyo branch – 20 years
Qualifications :
Certified Administrative Procedures Legal Specialist (gyoseishoshi) Registered immigration agent with Immigration Bureau of Japan 
Financial Planner
Test in Practical English Proficiency (Eiken) – 1st grade
TOEIC score 945

Belongs to :
Administrative Documentation Lawyers (Gyoseishoshi) Association of Tokyo
Name

Fellows Legal Services

Address

Saito Bldg. Ⅲ 5F
34-5 Udagawacho,
Shibuya-ku, Tokyo Japan 150-0042


Representative

Yasuko Asai


Tel / Fax

03-3461-2761

URL

http://www.fellows-legal.jp

Email

contact@fellows-legal.jp
Location & Map
3-5 minutes walk from Shibuya station
A2 (SHIBUYA109 Building) or A3 (Mizuho Bank) are the nearest exists.
Across Tokyo Department Store, Honten Building