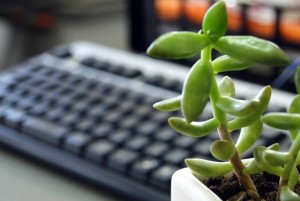 When your circumstances change or will change, you need to apply for the change status of residence. Application should be filed at the Immigration office as soon as the changes occur.
Changes in your circumstances include following situations :
1. Cease or lose job
2. Student or Dependent becomes full time employee
3. Marry or divorce a Japanese national, permanent resident, long-term resident
4. Change job that falls under different category from current status of residence
For students who received informal job offer to begin working on April 1

1. You may apply for the change of status around beginning December.
2. Your application will be approved under the condition of your graduation or degree.
3. Upon receipt of graduation certificate or equivalent document, you will be given a status of residence of being sought.
>> ask us for more details or assistance
Where to apply : At the regional immigration bureau that has the jurisdiction over the foreign resident's domicile
If a foreign national fails to continue to engage in the primary activity corresponding to his/her status of residence for a certain period of time*, if there is no justifiable reason, Minister of Justice may revoke his/her status of residence.  Therefore, make sure to file application for the change of status.
* 3 months or more for Skilled Labor, Engineer Specialist in Humanities/International Services, Student, Dependent, etc.
* 6 months or more for Spouse or Child of Japanese National (excluding a child of a Japanese national or a child adopted by a Japanese national), Spouse or Child of Permanent Resident(excluding a child of a Japanese national or a child adopted by a Japanese national)
>> ask us for more details or assistance


For the inquiry or to book a consultation, please
・ use contact form
・ email us at contact@fellows-legal.jp


・ call us at

03-3461-2761

(from overseas +81-3-3461-2761)
Business hours : Monday to Friday 10:00am ~ 7:00pm
Meetings out of business hours or weekends are available by appointment